​​​Supporting customers affected by wildfire
August 18, 2023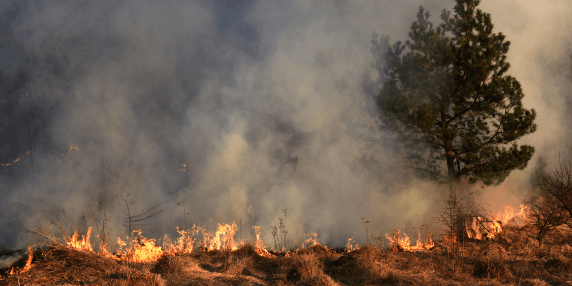 We're here to support British Columbians facing wildfires. We're closely monitoring the wildfire situation throughout British Columbia​ and we're working to assist impacted customers and communities as quickly as possible.
If you live in an area impacted by or prone to wildfires, we're sharing important information on insurance, safety tips, and essential documents and items to pack in case of evacuation to help you prepare.
​Make a plan
Pack your essentials into a grab-and-go kit and create an emergency plan for your household. If you're preparing for a possible evacuation, locate and pack important documents to avoid having to replace them if they get damaged. These documents may include:
Identification such as your B.C. driver's licence, B.C. identification card, B.C. Services Card, passport, and original copies of your birth certificate, marriage certificate and Canadian citizenship documentation.

A copy of your vehicle registration, licence and Autoplan insurance documents.

Other documents such as a copy of your home insurance policy and banking/financial information—or anything you may not be able to access remotely or online.
Insurance coverage
In B.C., vehicle damage caused by wildfires is covered by optional insurance coverages – comprehensive or specified perils – which are available from ICBC and other insurers. The vast majority of B.C. drivers have optional insurance coverage for wildfires.
If you're placed on evacuation alert or ordered to evacuate, you won't be able to purchase new comprehensive or specified perils coverage until the alert or order has been lifted or you have moved your vehicle from the designated evacuation order or alert zone.
If your vehicle is uninsured and you're placed on evacuation alert or order, you can purchase insurance coverage such as a temporary operation permit to move your vehicle to safety. We encourage any customers in this situation to contact an Autoplan broker that can assist by phone and email.
For more information about insurance coverage and restrictions in affected areas, please contact an Autoplan broker.​
Replacement identification
If a wildfire forces you to evacuate and you lose your B.C. driver's licence, BC Services Card, or other B.C. identification, ICBC can issue free replacement identification without the need to present additional identification documents (some exceptions may apply).
Visit your nearest ICBC driver licensing office to get replacement identification. You can find up-to-date information on office hours and locations here. If you're unable to visit a driver licensing office, we'll try to assist you by phone at 1-800-950-1498. We're available Monday to Friday from 8 a.m. to 6 p.m. or Saturday from 9 a.m. to 5 p.m.​
Reporting a claim
If you need to report an auto insurance claim related to wildfire damage, you can do so online or by phone at 1-800-910-4222. Our claims team is available 24/7 to support you. If your claim is wildfire-related, please press "9" for priority service.​