ICBC road safety speakers reaching out to northern B.C. students ahead of grad season
April 23, 2019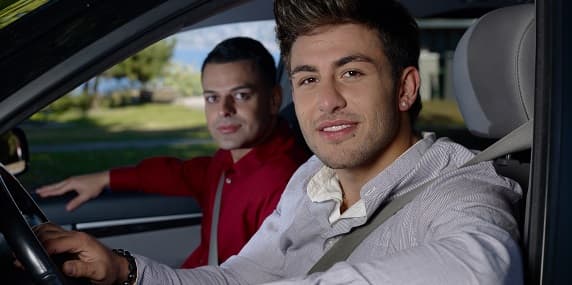 ICBC road safety speakers are now travelling across northern B.C. sharing their personal stories with high school students about risky driving and the importance of making smart decisions.
On average, seven youth are killed and 400 are injured in 1,800 crashes each year in the North Central region.*
Tiana Tozer speaks about how her life was impacted by an impaired driver at the age of 20 and draws from her experience as a humanitarian worker in Iraq helping people with disabilities advocate for themselves and as a two-time USA Paralympic medalist.
Paramedic Ted Swan will also be touring the region speaking about his experience as a first responder to help youth understand the real, devastating effects of crashes.
The latest figures show that vehicle crashes represent the greatest number of unintentional deaths for youth (age 15 to 18).**
ICBC is committed to supporting youth in developing strong decision-making skills on the road to help prevent crashes and save lives. Over the past two decades, ICBC's road safety speakers have been sharing their stories with approximately 50,000 B.C. high school students every year.
Media are invited to these upcoming presentations 
 in northern B.C.
Please contact ICBC road safety coordinator, Doug Mac Donald at 250-561-5073 to confirm events 24 hours prior to attending, as dates and times are subject to change. Please check in at the school upon arriving for a presentation.
Facts:*
Contributing factors for youth injury crashes involve distracted driving (33 per cent), speed (17 per cent) and impaired driving (six per cent).

Contributing factors for youth fatal crashes involve speed (34 per cent), distracted driving (26 per cent) and impaired driving (17 per cent).

Young male drivers are involved in crashes almost three times more often than young female drivers, particularly when speed or impairment is involved.

Twenty-three per cent of speeding drivers involved in crashes, resulting in injury or death, were between the ages of 16 and 21 years. 
*Police-reported data based on the five-year average from 2013 to 2017. Youth are defined as age 16 to 21.
**Based on BC Coroner data from 2016.
Media contact:
Lindsay Wilkins
604-982-4759